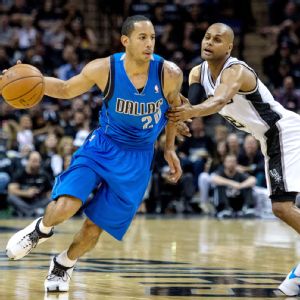 NBA player Devin Harris underwent a rough patch in his career. The 31 year old Dallas Maverick needed rehabilitation after an operation on the second metatarsal in his left foot. Harris knew he needed surgery after seeing the results of an examination performed by the Mavs' team doctor.
Although his recovery took longer than expected due to a subsequent stress fracture, Harris was finally able to get back on the court. "It's been a long road since the summer," Harris said. "We've had a lot of things happen, but I stayed positive and worked hard and obviously we're in a good situation now."
Many athletes wind up injuring their foot or ankle. If your foot or ankle is injured from athletic endeavors, see podiatrist Dr. Tzvi Bar-David of Foot Associates of NY. Dr. Bar-David can care for your foot and ankle needs.
Foot Rehabilitation for Athletes
Injured athletes are always looking for better, faster ways to aid their recovery and get back to the sport they love. To do this, podiatrists and physical therapists are often consulted so the injured athlete can get back onto the field as soon as possible. But rehabbing an injury is just as serious as the injury itself, and going through the motions of physical therapy or rehabilitation is a necessary process to keeping that injury at bay.
Physical Therapy Gives Hope
Physical therapy helps to keep athletes as active as they are physically capable, which will get them ready to return to the field once their feet become healed. Physical therapy often gives hope to athletes. However in cases where the injury is very serious, the athlete may never be able to return to the game; but this does not mean it is the end of the road, as there is always hope to get better. It is best to seek out rehabilitation as soon as possible so there are better chances for a full recovery, no matter how severe or minor the injury is.
FOR MORE INFORMATION
Additional information – including foot rehabilitation – can be found by visiting www.footassociatesny.com.
If you have any questions, please contact one of our offices. We offer the newest diagnostic and treatment technologies for all your foot care needs.
Read more about Foot Rehabilitation